Steven Le Hyaric
" Former Elite cyclist, I define myself today as an adventurer always in search of new sporting and human adventures. Adventurer is for me not a job but a life vocation."
His latest adventures:
Crossing the Gobie Desert on a prototype of the GIRS NOMADE bicycle (2022)
Victory in the Race Across France on the GIRS Solo (2022)
Crossing the Namib Desert in Namibia on the GIRS RNR (2021)
We have been accompanying Steven on his adventures for many years with our Oscar², Solo, RNR bikes and recently with the Nomade which is his new mount in crossing the deserts of the 666 Project.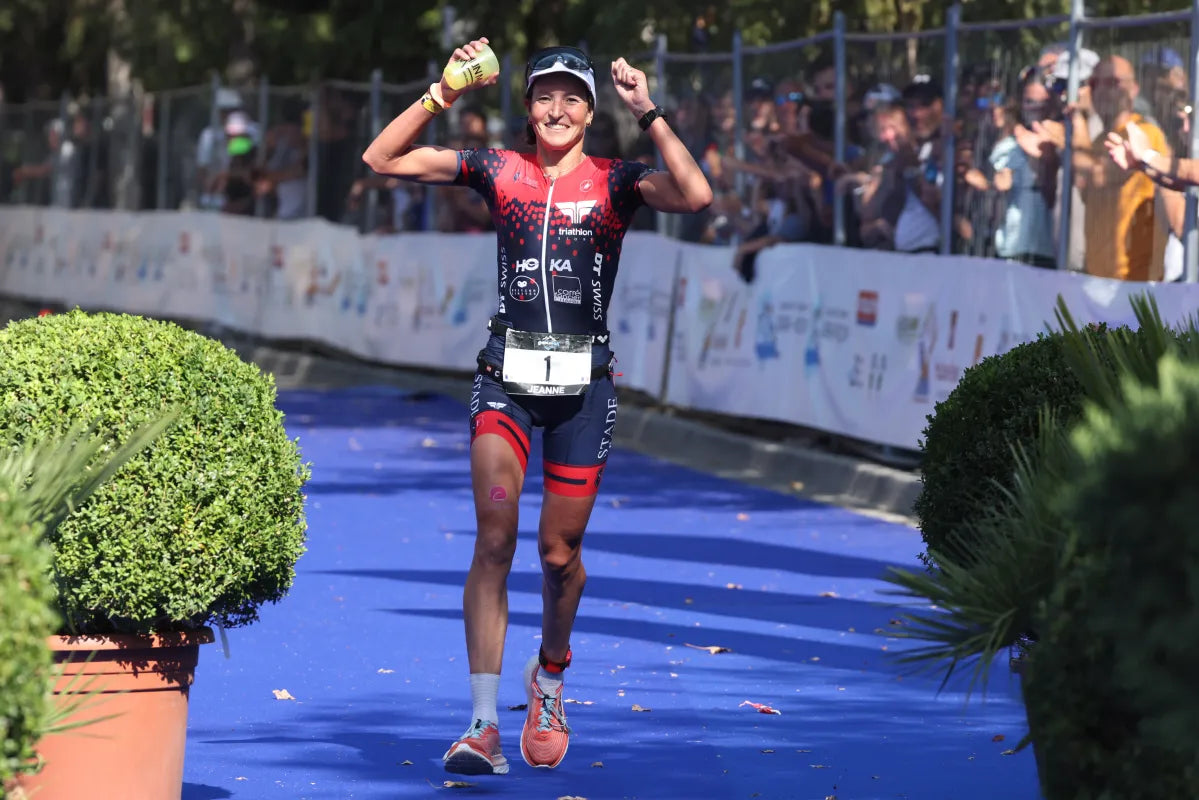 Jeanne Collonge
Immersed in the world of sport since a young age, Jeanne Collonge became the nugget of Long Distance Triathlon at just 25 years old.
In her palmares, we find 2 victories on the Embruman with notably a 10th and 13th place in the scratch, a title of champion of France in Long Distance Triathlon as well as numerous podiums on 70.3 and Ironman... Successes that we can associate his qualities especially with his work force. Passion, resilience and perseverance are the words that perfectly define Jeanne, a 34-year-old young woman, a foreign language teacher and today the mother of a 4-year-old little girl.
Jeanne is equipped with the Shaka bike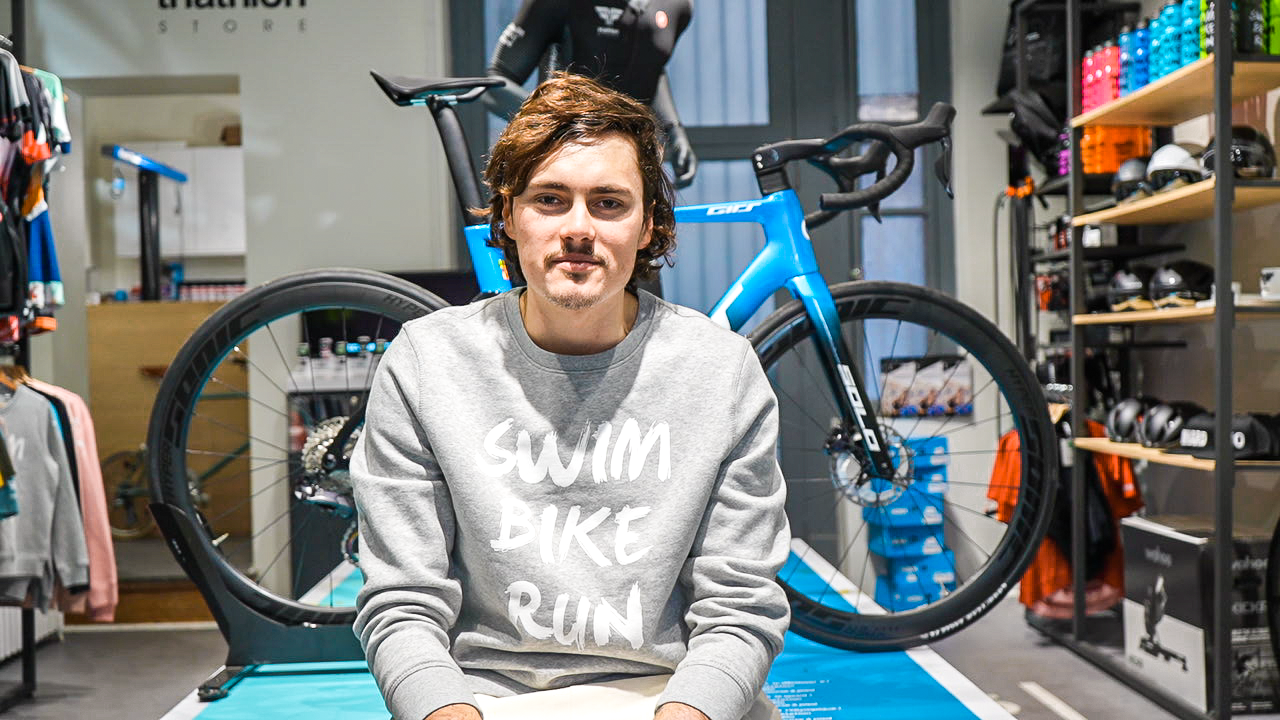 Tom Lecomte
Tom Lecomte. If this name doesn't mean anything to you, it's because you've missed one of the finest examples of resilience and courage . More than promising, winner of the 70.3 of Lanzarote and the XL of Gérardmer, French Duathlon Champion in 2018. Tom had to put his career on hold since 2019 before returning to the world of High Level in 2022. We were touched by his journey and more than once surprised by his strength, his joy of living and his combativeness. We are happy to count Tom among our sponsored athletes to best support him in his return to the highest level.
Tom is equipped with the Solo bike.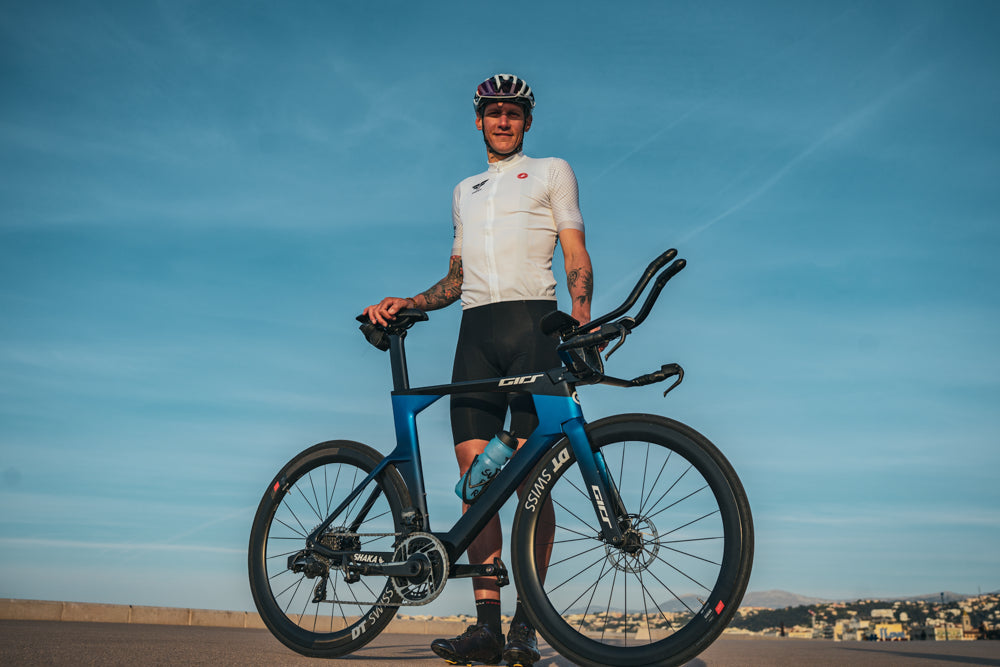 Kevin Maurel
A professional triathlete for 7 years, Kevin ran with the French long distance team in 2018. He finished 4th at the world championship in Denmark, 1st in the Ironman in Marrakech and took 3rd place in an Ironman in Wales in 2022. In 2023, its dual objective is in Nice ! First the Ironman then the World Championships . We are happy to support Kevin towards his goals in the Riviera capital.
Kevin is equipped with the Shaka bike